Worship is at the very heart of who we are at First Baptist Church
It is the foundational spring board for all of our other ministries. Our approach to worship is traditional, building upon the seasons of the Christian year (Advent, Christmas, Lent, Easter, etc.).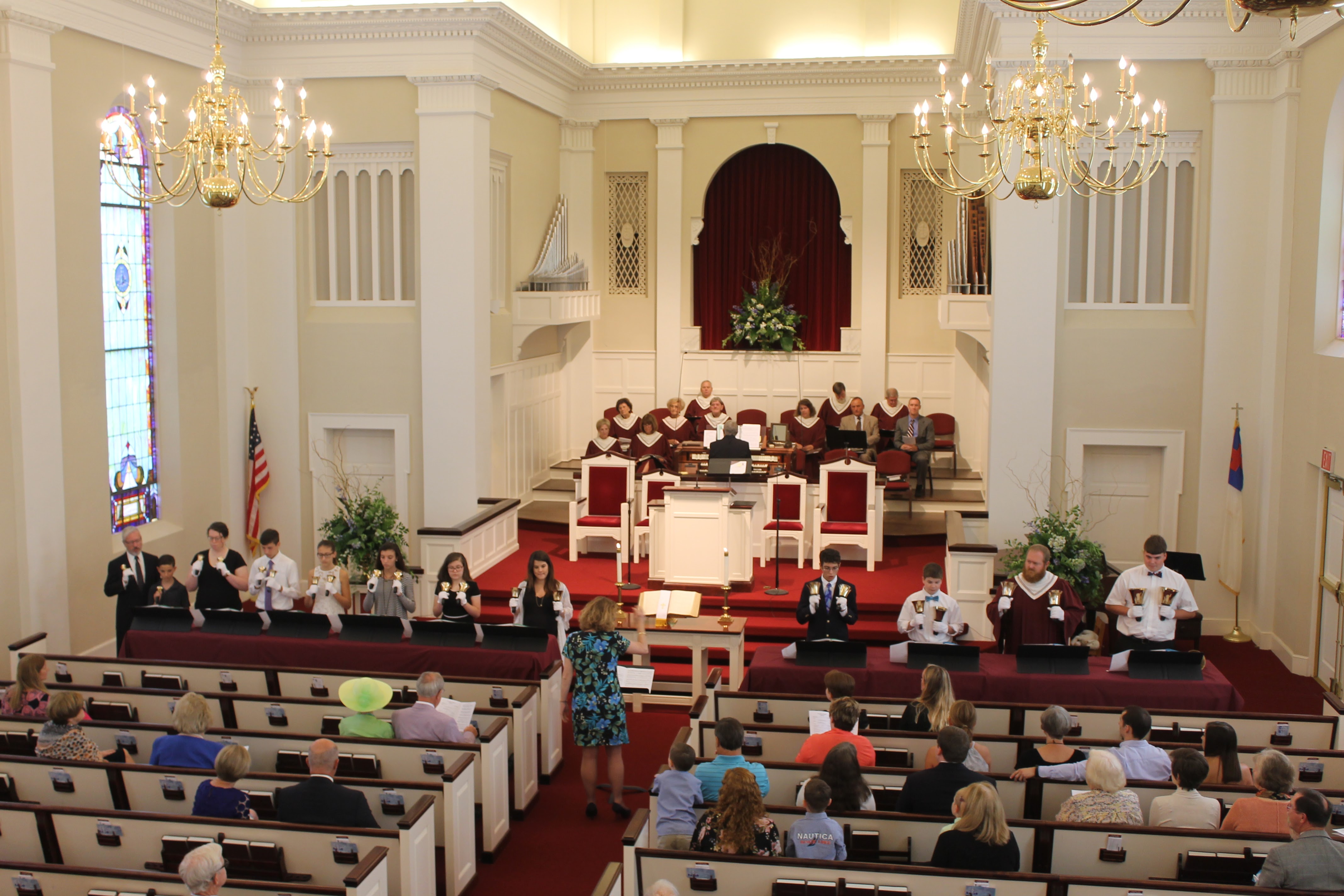 Our worship is participatory, in that all attending are encouraged to sing, pray and lead in worship. Congregational singing includes the rich hymns of our faith from both the past and present. Excellence in choral and instrumental music of various styles, corporate and private prayer, scripture reading, and proclamation of the Word collectively create a unique experience for us to worship God each Sunday.
You are invited to join us as we gather for our communal worship service every Sunday at 11:00 a.m.