Our Staff
---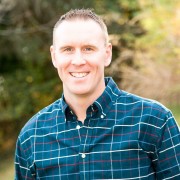 Rev. Ryan Clore, Pastor
Ryan Clore is a native of Virginia. He is married to Jenny Clore and they have two young children: a son, Luke, and a daughter, Shannon. Ryan enjoys people, sports, history, theological discussions, UVA basketball and baseball, and working out with the local F3 group.
He received his Bachelor Degree from Christopher Newport University in 2008 and his Master of Divinity from Baptist Theological Seminary at Richmond in 2012. Ryan is a third generation vocational minister. He has been in vocational ministry since 2009 and has faithfully served three churches prior to being called to First Baptist Church: Patterson Avenue Baptist Church, in Richmond, Va. as the Associate Pastor, Hampton Baptist Church, in Hampton, Va. as the Interim Youth Pastor, and Mechanicsville Baptist Church, in Mechanicsville, Va. as the Associate Pastor to Students. Ryan is passionate about advancing the Gospel of Jesus Christ through the efforts of the local church and excited to be working to play his part in ushering in the Kingdom of God in the community of Whiteville, NC
---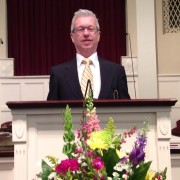 Rev. Eddie Fort, Minister of Music
Eddie Fort began his ministry as Minister of Music at First Baptist Whiteville in August 2004. With thirty years of music ministry experience he has served churches in Georgia, Florida, South Carolina and Kentucky. He and his wife Robin are natives of Georgia. Both hold masters degrees in church music with emphasis in vocal performance. Responsibilities at First Baptist include planning, promoting and implementing the total music ministry. Eddie personally directs the Children's Choir, Youth Choir, Chancel Choir, Senior Adult Choir, and Children's hand chimes. Worship planning and implementation is one of Eddie's strengths. He also shares in staff responsibilities which include hospital visitation, weddings, and ministering during times of crisis and bereavement. Eddie has been a member of the Century Men, an auditioned men's chorus of Baptist ministers since 1984. He is also a member of the Hymn Society in the United States and Canada, American Choral Directors Association and The Choirsters Guild. Eddie has served on the faculty of Music Week at Caswell sponsored by the Music and Worship Team of the Baptist State Convention of North Carolina. He has also served on the faculty of Children's Music Camps in Georgia and Florida. In his spare time, Eddie enjoys gardening, painting and music composition.
---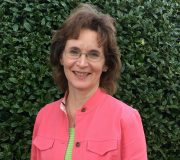 Teresa Malpass, Ministry Assistant
Teresa started her ministry at First Baptist Church in late October of 2016. She was born and raised in Tennessee, and married into the Delco, NC area in 1993. Her Bachelor's Degree in Psychology was earned at Tennessee Temple University. She has worked in church ministry for 30+ years as Sunday School teacher, Bible Time teacher, children's music leader, pianist, flutist, choir member, and church secretary. She and her husband, Kenny, and their 3 college age children are long-time members of Faith Baptist Church in Delco. In her free time, she enjoys playing flute with the New Horizons Band in Wilmington, learning new technology/software, playing softball, and "hanging out with the family".
---
Dinah Reaves, Financial Ministry Assistant
Dinah began serving First Baptist Church as Financial Ministry Assisant on March 31, 2008. She and her husband Wayne are lifelong residents of Columbus County and raised children, Melissa, Wesley and Clay on their fourth generation family farm. Dinah enjoys spending time with family and friends, reading and gardening.
---